Welcome to Creations Unleashed!
Get Croco Dragon!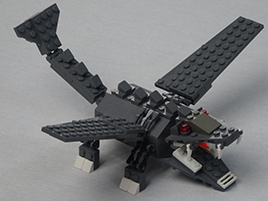 Are you tired of having LEGO bricks just sitting around, collecting dust, without a good use for them?
Creations Unleashed's Croco Dragon is just the solution! Creations Unleashed provides an introduction video showing the features, a parts list to get the parts ahead of time*, and a building instructions video to build Croco Dragon with the parts already have laying around!
Enter Your Name And Email to Get Your Free Croco Dragon Building Instructions!

Your email is safe with us. We hate spam too!
* Parts not included
Welcome
Hi, this is Andrew from Creations Unleashed. I would like to welcome you to the site!
If this is your first time here, feel free to click on any of the menu tabs above to get started!
If you are an existing member, you can login to access your products in the boxes to the right.
Now go on, unleash your creativity, and have fun!